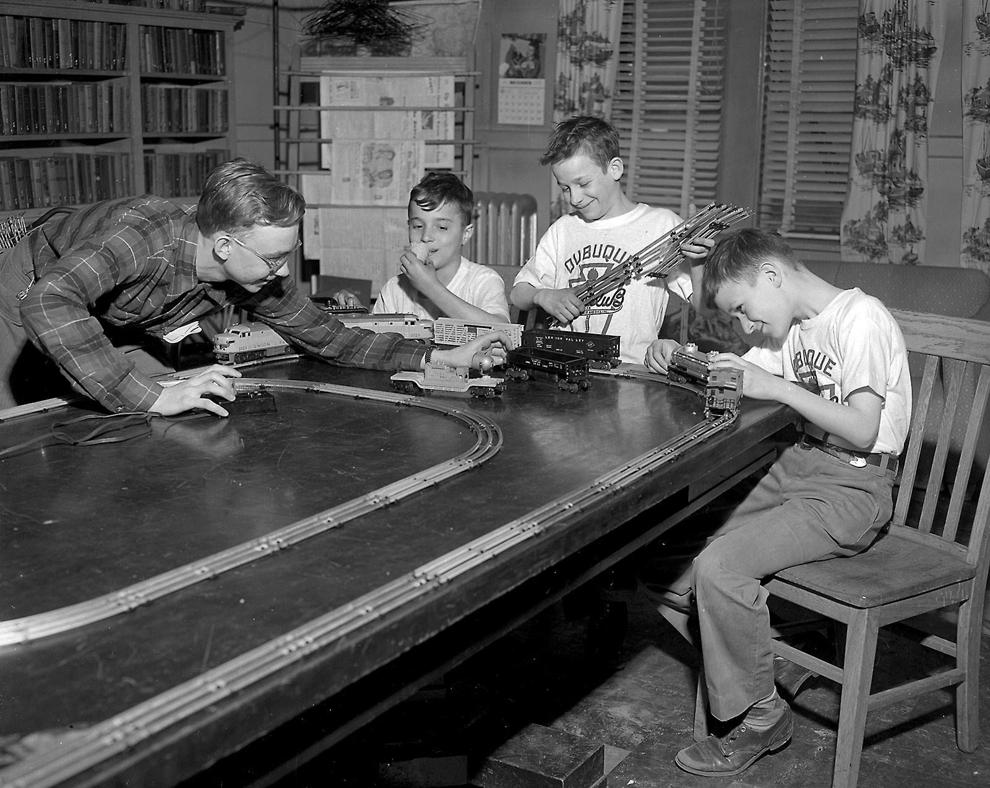 Dubuque history has always intrigued me. Photographs, especially, can help tell the story of my hometown. The Telegraph Herald is fortunate to have a treasure trove of such history nestled in its archives.
For a good portion of the past year, I've scanned negatives and researched photographs depicting life in Dubuque from 1950-54. The result of this work is Volume 1 of the TH's picture book, "The '50s," available Thursday.
Many of the images portray "slice-of-life" moments; others touch on more serious subjects.
From my time spent combing the archives, here are seven things I learned about Dubuque in the early 1950s.
1. The Boys Club was the heart of the youth social scene. Photos of the organization's myriad activities appeared nearly weekly in the newspaper. In addition to the requisite sport leagues, the group held weekly bean feeds, an annual toy repair program, Halloween and Christmas parties, health and fitness contests, watermelon- and doughnut-eating contests, chess tournaments, puppet shows, recycling drives, turkey shoots and Huck Finn Fishing Days.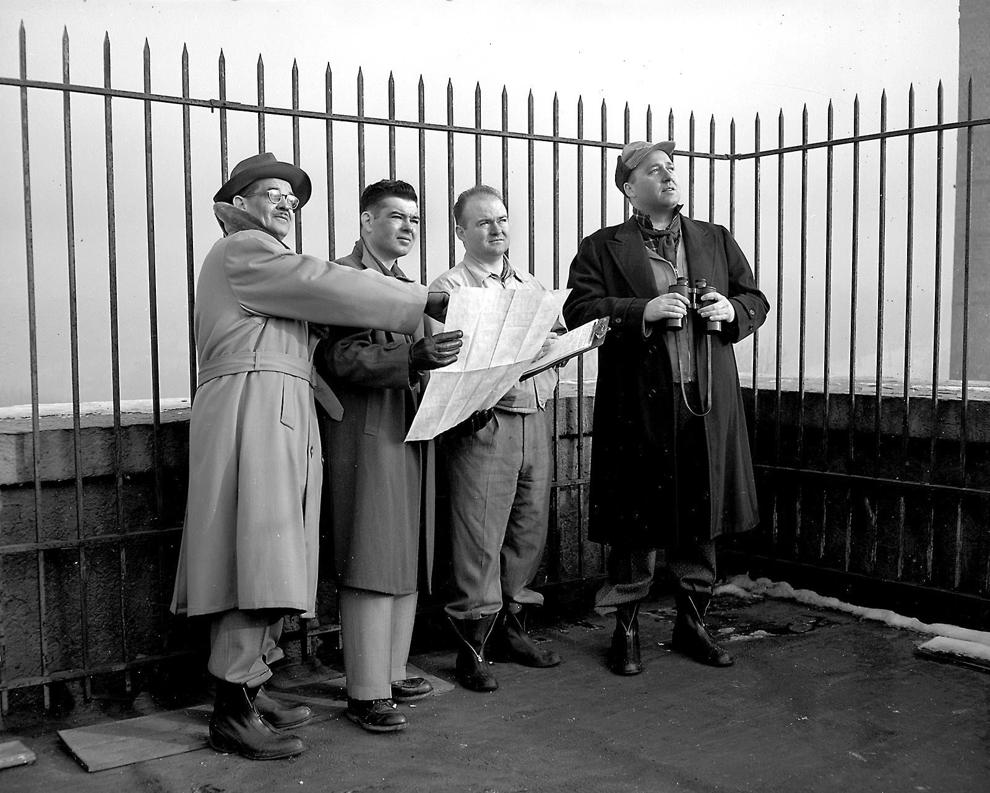 2. The fear of air raids was very real. Residents were vigilant about the threat of communist incursion. A Ground Observer Corps post atop Sunnycrest Sanitorium -- later moved to Engine House No. 5 on Grandview Avenue -- was manned by two volunteers 24 hours per day. They recorded and reported "friendly planes and strangers" to the Air Force filter center. A similar site was added to New Melleray Abbey in 1955.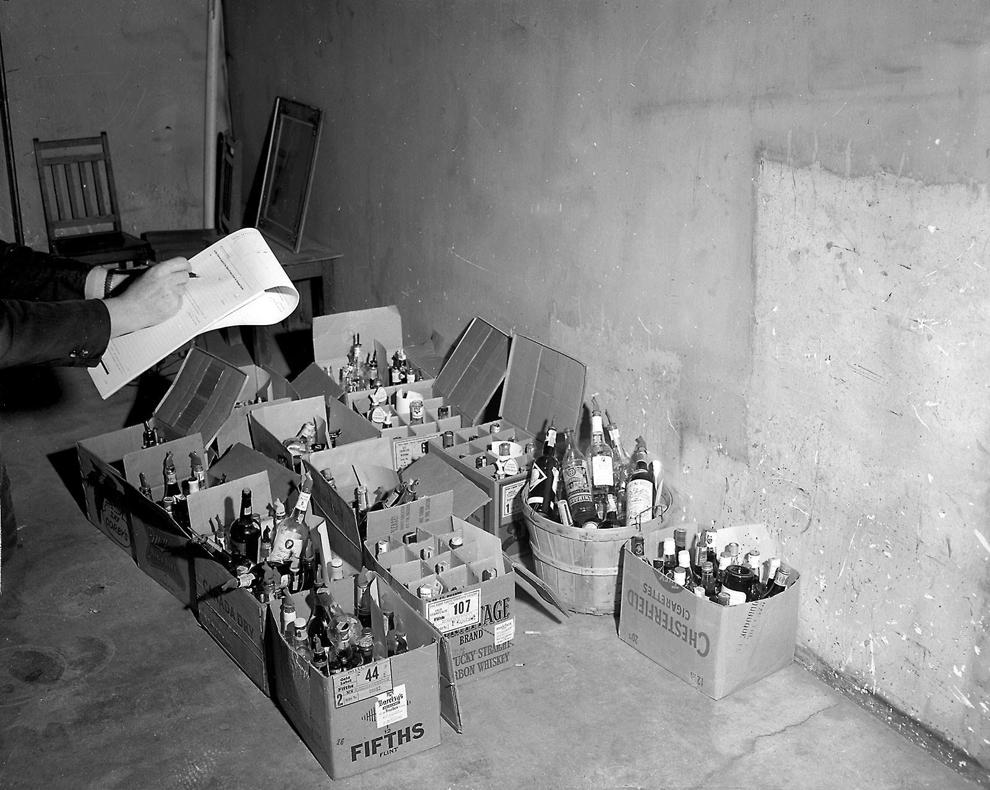 3. Taverns faced gambling and liquor raids. One of several raids conducted by the state in 1954 netted 172 bottles of liquor from five Dubuque-area nightspots. Gambling devices such as punch boards, roulette wheels and slot machines also were seized in raids during the early 1950s. Twenty-six pinball machines -- said to be controlled by a syndicate in Dubuque -- were confiscated (and later destroyed) from establishments in East Dubuque and Galena, Ill., in February 1952.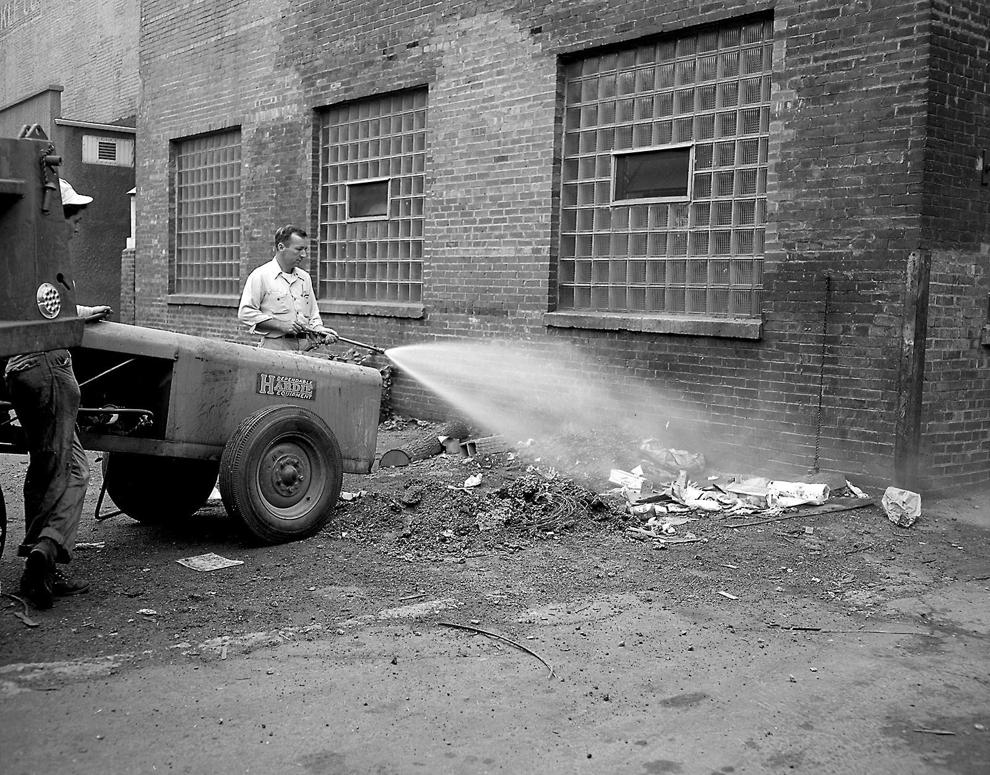 4. Rats and flies were a big problem. The city regularly sprayed DDT in garbage-strewn alleys and stockyards to curb the fly population. In a move to encourage residents to spray their homes and fly-breeding areas during the summer, the Public Health Committee of the Chamber of Commerce sponsored an annual pledge drive. Youngsters distributed "Kiss of Death" posters -- warning of the health threats posed by the insects -- and vied for prizes given to those who secured the most pledges. In addition, the Junior Chamber of Commerce sponsored a rat-control campaign, with Dubuque Senior High School students contributing bait boxes made in woodworking class.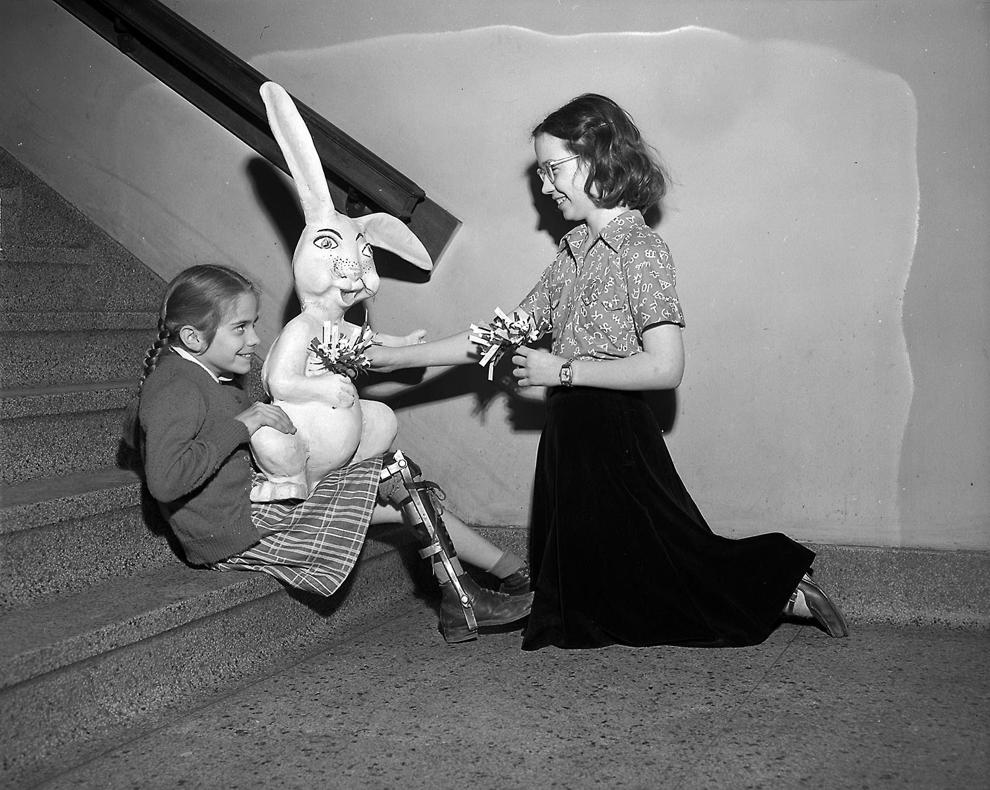 5. Polio prompted community action. In the years prior to the Salk vaccine, polio -- the scourge of the post-war generation -- struck fear in residents. Children collected coins for the March of Dimes fund drives, and paper lilies were created and sold to raise money for the Dubuque County Society for Crippled Children and Adults.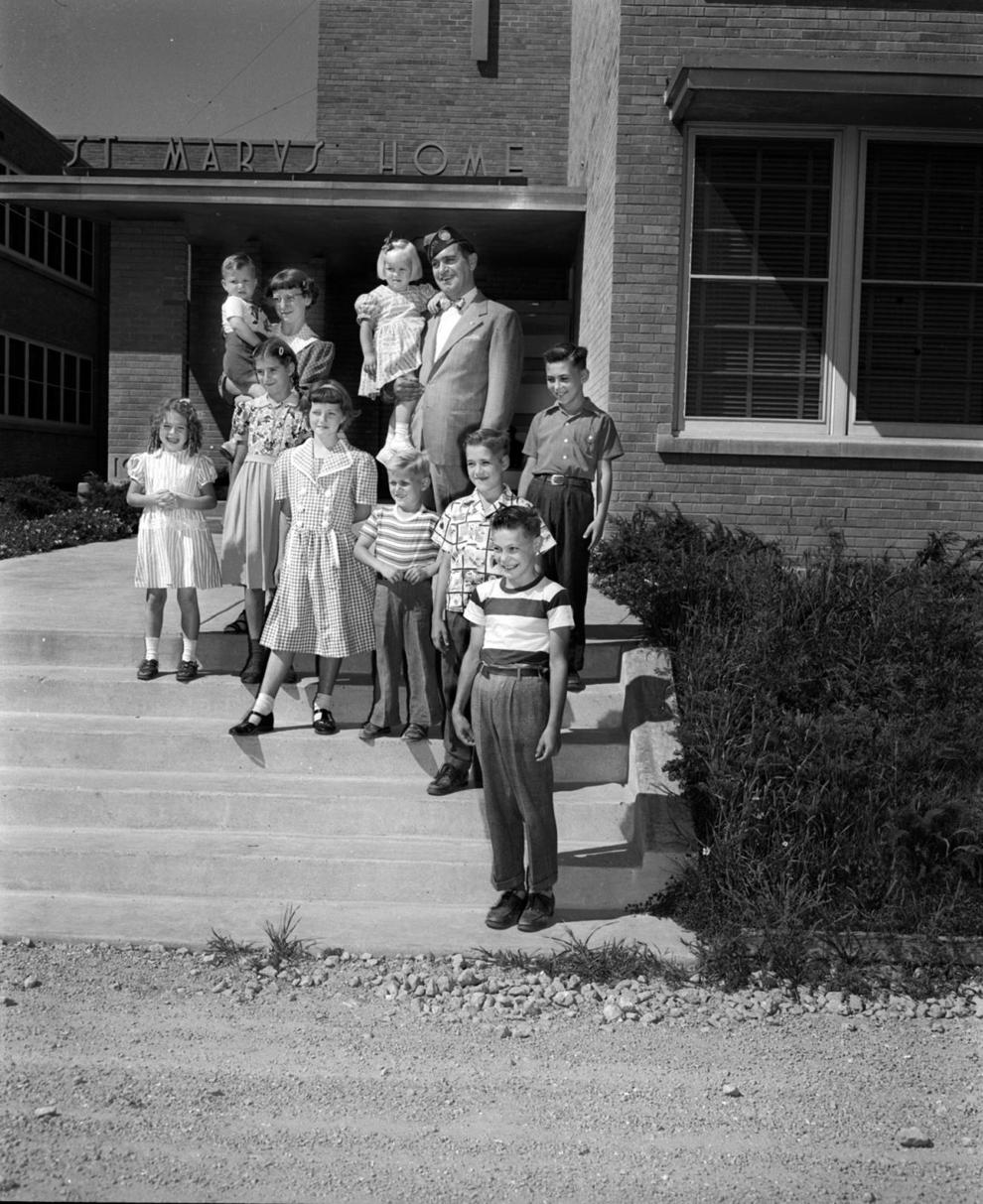 6. Dubuque's many orphans were well cared for. The residents of St. Mary's Home and Mount Pleasant Home were the guests at Halloween, Christmas and Easter parties, made trips to the circus, movies, parks and downtown (for holiday shopping), and were the beneficiaries of bicycles, tricycles, sleds and recreation equipment. The Hillcrest Baby Fold, home to unwed mothers and their babies, also participated in similar events.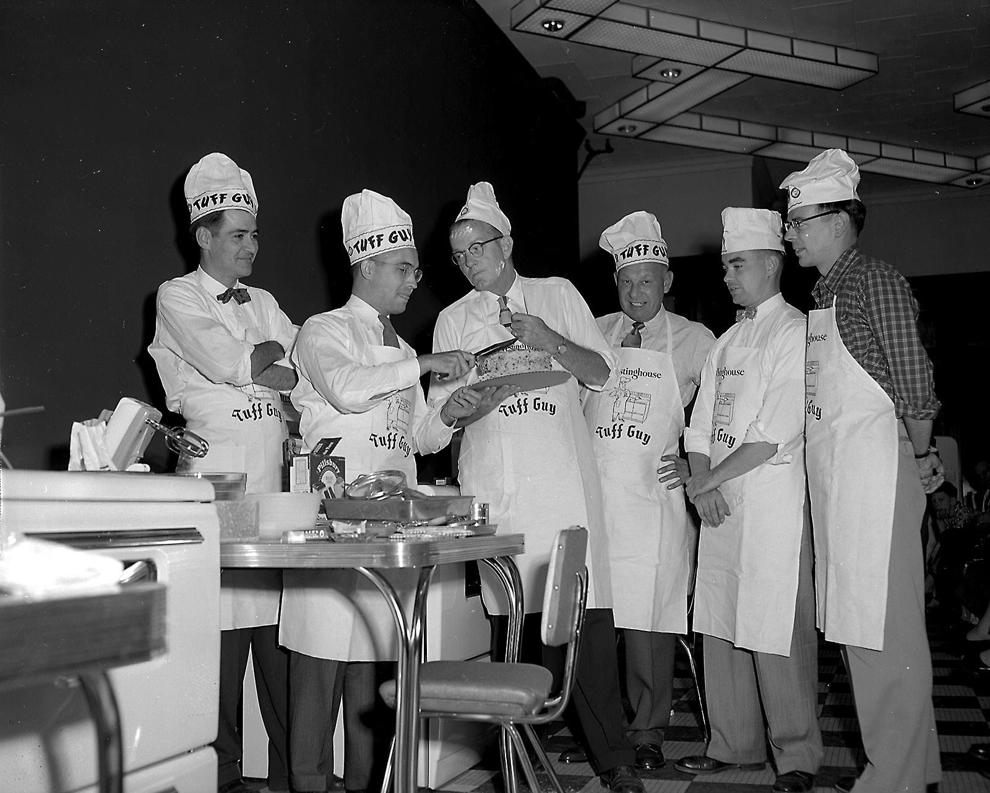 7. Fraternal organizations and service clubs flourished. Dubuque was home to thriving groups of Masons, Optimists, Kiwanis, Lions, Rotarians, Jaycees and Y's Men. An annual service club Olympics was a good-natured event. Some native sons also were members of the lesser-known but equally ambitious Northeast Iowa Hoo-Hoo Club, No. 132, Fraternal Order of Lumbermen.