By Terry and Paula Friedman
We have always considered Dubuque our home. It is where we raised three children, where we worship and where we participate in civic life. Most importantly, it is where we feel a bond with our neighbors with whom we share a common desire to see others succeed.
A community is the people you live with — not only in your own house, but on your block, in your workplace and throughout your city. It's the people you support in your everyday life. There are going to be times when we can help others and certainly times when they can help us.
Supporting your neighbors when they are in need — whether today or long into the future — will always be the hallmark of a strong community. That is why we choose to support the Community Foundation of Greater Dubuque's Greater Dubuque Forever Fund. It is a way to provide key grant funding to projects that address critical issues we can't yet anticipate.  And as an endowed fund, it will grow in perpetuity, paying out a percentage of interest annually that provides funding for emerging needs today, tomorrow and forever.
Just as we couldn't have predicted 20 or 30 years ago what our region's needs would be today, we don't know what needs, challenges and opportunities the future holds. However, we do know that we trust the Community Foundation as the best organization to address those challenges down the road.
Since 2002, the Community Foundation has built a reputation for working with residents and community leaders to research, identify and tackle the most critical issues facing Dubuque, from academic achievement and career training to child care affordability and access to health care services. In 50 years, there will be different people with the Community Foundation who will have the new pulse of Dubuque. They will be able to identify new issues and, with support from the Forever Fund, react by saying, "Yes, we can help."
We envision Dubuque as a place where all people can access resources that help them flourish. Today, Dubuque has numerous strengths, but at the same time, many people still struggle to fulfill their basic needs like food, shelter and a decent job where they can make a living to sustain their families with dignity. As more people give back to the community through the Forever Fund, we hope the number of Dubuque residents whose basic needs are not being met will decrease over the years.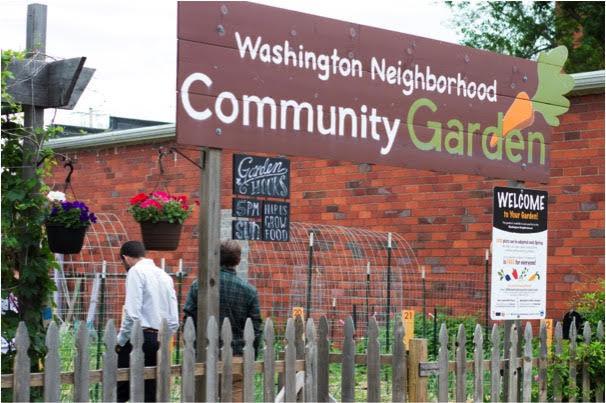 Fortunately, the spirit of generosity in this community is strong. There are so many people here who have been blessed, in part, because of gifts that their neighbors have made. You may think your gift alone is somewhat insignificant, but each one, no matter the size, makes a difference. When all people give what they can and join together to support a cause, their generosity goes even further.
That willingness to band together is exactly what being part of a community is about. We look out for one another, we want to take care of one another and we want the best for everyone.
Paula and Terry Friedman are the Telegraph Herald's 2019 First Citizen recipients. Terry is a Community Foundation of Greater Dubuque board member.