Why does Toyota sell more vehicles than any other automobile company in the world?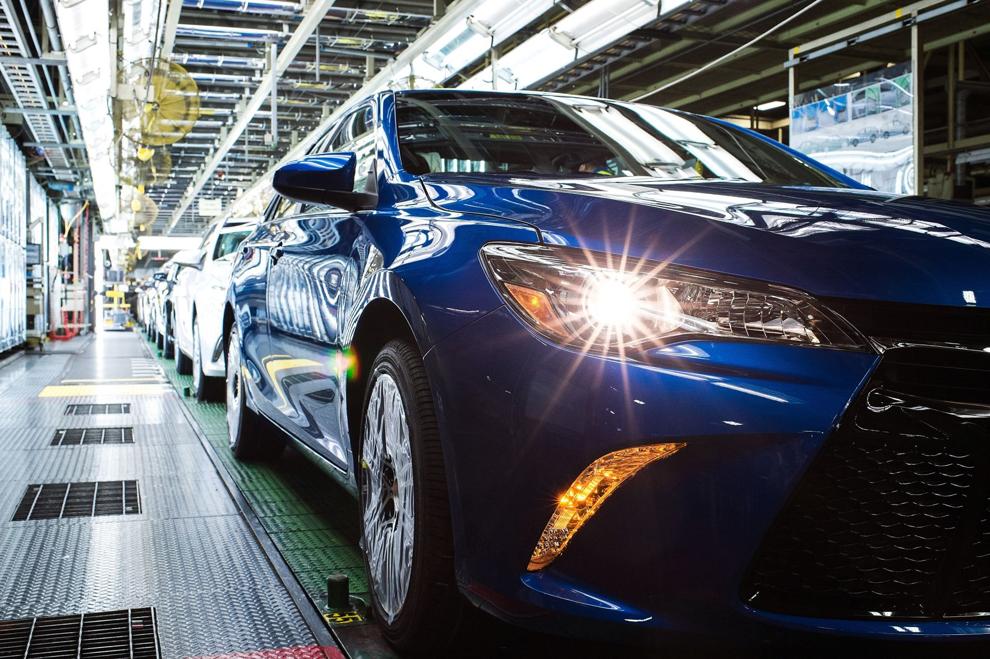 Is it because Toyota designs cars, trucks, minivans, crossovers, SUVs and hybrids that fit the lifestyle of a wide range of drivers? Could it be that Toyota manufactures vehicles are made to last, to remain on the road for years or even decades after they leave the showroom? Maybe the company's worldwide popularity is a result of well over a half-century of continuous innovation and a never-ending quest to improve the production process.
All of the above is true, and it all begins with the system established by Toyota in 1957, according to Chris Lapier, general sales manager at Anderson-Weber Toyota in Dubuque.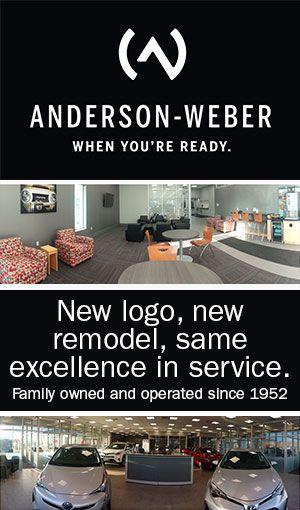 Here are the five Toyota differences.
"Toyota never considers any system to be perfect. The company is always looking for ways to improve on what they are doing already," says Lapier, who has been with the dealership since 1998.
Lapier says Toyota's dedication to quality begins long before potential drivers get to look at and test drive vehicles. For example, he cites "gap control" as being vitally important at Toyota's production facilities, located in 18 countries around the world, eight of them in the U.S. The gaps between hoods and doors are required to be a certain distance when the car leaves the assembly line.
"For instance, the gap between the front and rear door is the same on every Camry made. The parts fit perfectly," Lapier explains.
He adds that many manufacturers aren't all that concerned with gaps when cars are being built, choosing instead to adjust the doors later. Lapier notes that as vehicles age, they develop "creaks and rattles" as a result of parts that weren't perfectly aligned in the first place.
3. Getting It Right the First Time
"Some manufacturers want to build cars and trucks as fast as they can," he says. "Then they go to a holding yard where adjustments are made. In most cases, Toyotas go to the dealer right off the assembly line."
Putting the finishing touches on a Toyota is important as well. After it is painted, every vehicle is wet-sanded by hand to remove any imperfections.
4. Continuous Improvement
Since 1957, Toyota's production process has been based on "kaizen" – a Japanese word that means continuous improvement. Lapier says assembly line employees are encouraged to play an important role in producing vehicles that are ready to be transported to dealerships around the country as soon as they leave the plant. If they notice something about a car or truck that doesn't look quite right, they are encouraged to "pull the cord" and temporarily stop production. Then they work backward to find and fix the problem.
It's all part of Toyota's quest to build a better vehicle, and the company is apparently producing results. According to iSeeCars.com, four Toyotas are among the 10 longest-lasting vehicles, including the Sequoia at No. 1, the 4Runner at No. 4, the Tacoma at No. 8 and the Avalon, tied for ninth.