'Look through a different lens'
A group of business leaders convened by the Community Foundation of Greater Dubuque aims to build welcoming, inclusive workplaces. Dupaco's Lisa Bowers shares her experiences as part of the group.
By the Community Foundation of Greater Dubuque

Before Lisa Bowers joined the Community Foundation of Greater Dubuque's Business Leader Equity Cohort, her organization already strived to create a workplace that is welcoming and inclusive. What was missing was the ability to network with other Dubuque-area leaders and share ideas on how to create inclusive workplaces and an inclusive community.
"I was attracted to the collaborative aspect of the Cohort," says Bowers, who serves as chief people officer for Dupaco Community Credit Union. "We always engage in the communities we serve, and part of that engagement is learning from peer organizations. We do not want to run our organization in isolation."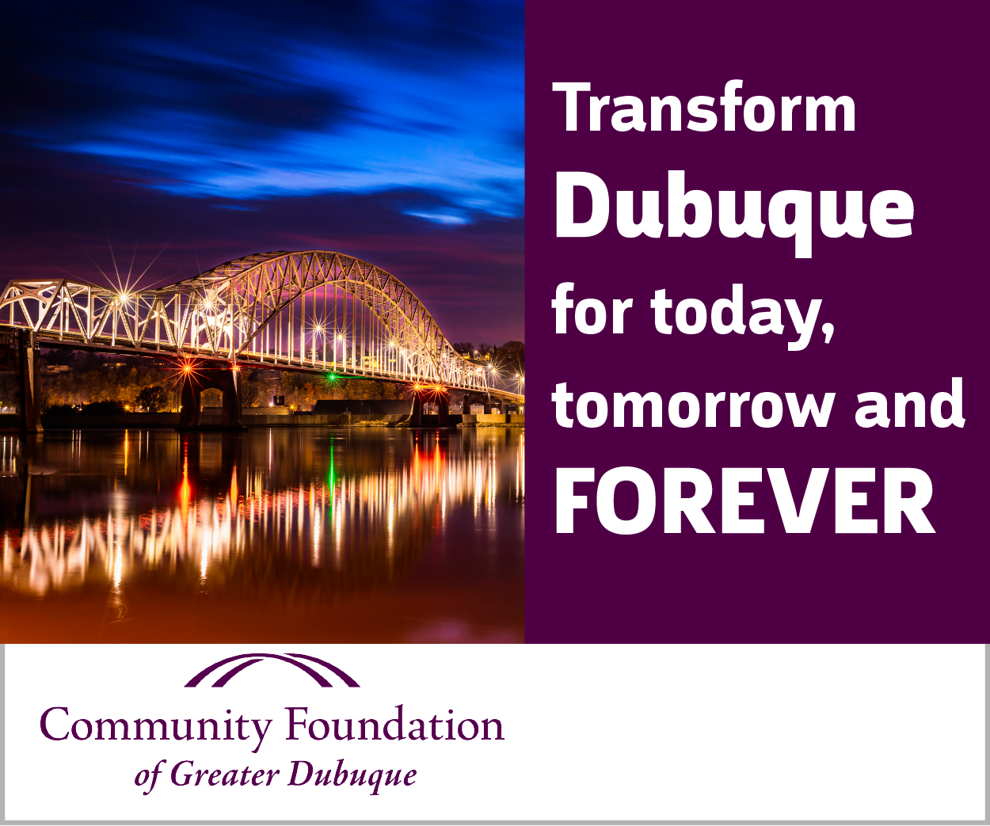 Bowers is one of approximately 30 executives from local businesses and organizations who meet every other month as part of the Cohort. As facilitator, the Community Foundation provides a space for the leaders to learn about issues of diversity, equity and inclusion in the workplace and explore ways to support a workforce pipeline that moves under-represented populations into good paying jobs.
To members like Bowers, this work among business leaders is critical to creating a thriving community.
"We all want to retain and attract people to live and work in Dubuque," she says. "In order to do this we need to be conscientious of the changing demographics and needs of our community. Diversity is impactful to our workforce – new thoughts, experiences, backgrounds – and our community's future."
As Dupaco's leader around employee experience, Bowers appreciates the opportunity to learn about new topics that address how workers experience the workplace. For example, the Cohort devoted a meeting to the practice of code-switching that Bowers found particularly enlightening. Code-switching is the way some minority workers consciously or unconsciously alter their speaking or other personal habits because they have a challenging time feeling accepted and/or finding their way within an organization.
"Before that conversation, I didn't know what code-switching was," she says. She learned that code-switching can be a sign that employees feel uncomfortable in a workplace, and sometimes, they end up exiting the organization.
The Cohort differs from other diversity, equity and inclusion learning opportunities, because of the Community Foundation's involvement.  The Foundation takes a holistic view of the community and can bring voice to issues and needs that business leaders don't always notice on their own, Bowers says.
"The Cohort offers an opportunity for you to look through a different lens," she says. "It's a way for leaders to be open with their peers in a space where they can learn from one another."
Just as Bowers learns from others in the Cohort, she hopes her peers can learn from the experiences she and Dupaco have had.
"Addressing  diversity, equity and inclusion is a continuation of our mission to serve all people in our community," she says. "It aligns with who we are, and it's important to us to share that message with others."
Be part of our community's transformation! The Business Leader Equity Cohort is open to executives from Dubuque-area businesses, nonprofits and civic organizations who want to build welcoming and inclusive workplaces and communities. For more information or to get involved, contact Clara Lopez-Ortiz at clara@dbqfoundation.org.